When companies consider recycling, the first thing that comes to mind is the potential cost involved. Going "green" and making a conscious effort to establish a recycling program does require planning. You will have to acquire the proper equipment, as well as train your staff on how to sort different materials, which may seem daunting and expensive, but it doesn't have to be.
While companies may have to spend a little upfront in order to efficiently and effectively recycle commercial and industrial materials, there are significant benefits that can make their efforts worthwhile.
Here are some of the benefits businesses receive when they choose to recycle:
Reduced Waste Costs
By recycling items such as paper, cardboard, and plastics, your business will reduce the amount of waste it produces, which results in lower waste removal costs. In some cases, you may be paid for some of your recyclable materials, such as scrap metal and paper, which can offset costs associated with your recycling program and even put a little extra cash in your pocket.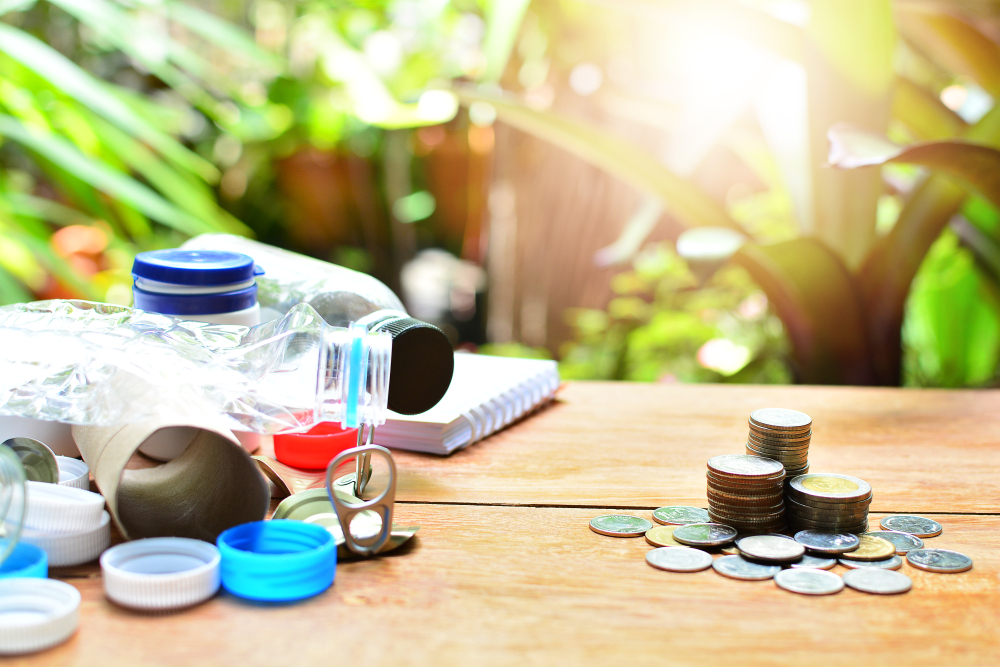 Donate and Save
Depending on what your company is looking to purchase, recycling may save money on new products. Some retailers offer trade-in programs for your obsolete or broken devices in exchange for discounts on new products like computers, TV's, and smartphones. Some of your obsolete computer equipment can also be donated to technology schools that are training the next generation of I.T. technicians. Whatever you choose to do, how you dispose of old electronics is especially important since these items are a major contributor to soil contamination in landfills.
Grants
By establishing official company recycling programs and tracking the results, you are eligible for grants offered to eco-friendly businesses by some non­-profit and government agencies. Ensuring that your business not only contributes to recycling but also has an efficient tracking method in place to quantify the impact, is especially important when trying to claim incentives.
Space Efficiency
Some businesses generate a large amount of waste that can take up space that could otherwise be used for production. While there may be some upfront costs and overhead, recycling equipment such as balers or compactors can more than recoup the costs. By utilizing space more efficiently and implementing a more thorough recycling program, small businesses can see the dramatic results of their efforts.
Employee Impact
Chances are, a lot of your employees are environmentally conscious at home and would welcome the opportunity to recycle at work. If you make it easier for them to recycle while on the job, you could see an increase in employee morale and along with all the other benefits of recycling, you will see positive changes to your overall business. All it takes is having designated bins that are easily accessible to everyone.
Mother Earth
Perhaps the most important benefit of all is keeping our planet as free as we can. While the impact on the planet is tremendous when we do not recycle, every little bit does help, and small businesses that choose to recycle do make a difference. Just remember that all of our little efforts can add up to some of our greatest accomplishments.
At Consolidated Resources Inc., we believe that recycling is an important aspect of any business, and this is especially so at the commercial and industrial level. For nearly 30 years, we have been serving local businesses throughout Arizona with comprehensive recycling solutions. We are confident that we can meet your business' needs with unmatched satisfaction, help you save money, and make a meaningful impact on the environment.
To learn more about what we offer, visit our services page.